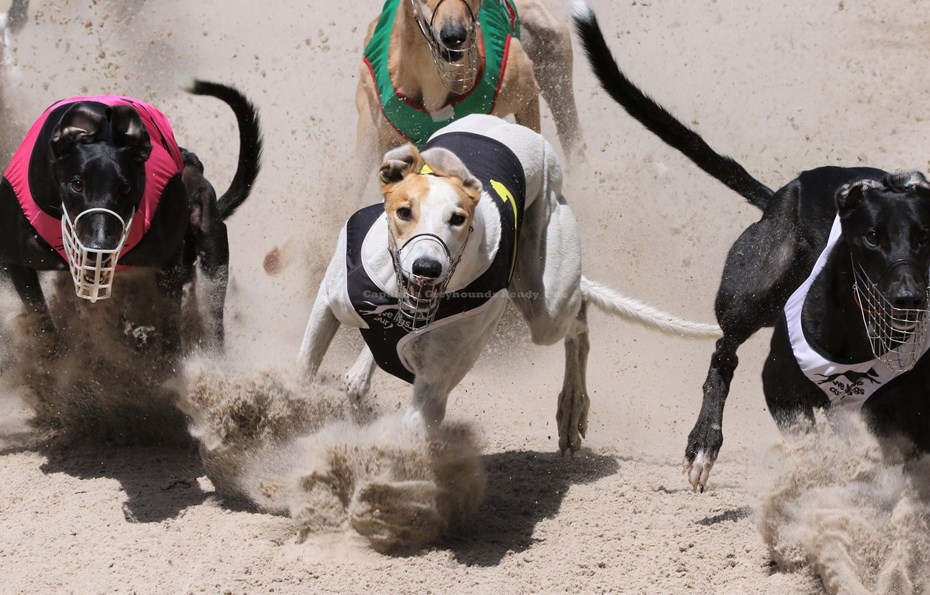 Racing Queensland advises that the Capalaba meeting for Sunday 1 March has been cancelled.
The Club is currently in the process of performing maintenance on the track following the recent flooding. RQ is working closely with the Club during this process and a return to racing is scheduled for Sunday 8 March.
The program for Capalaba Sunday 8 March is as follows:
Jeffrey Jones 5th Grade Heats 366m
Maiden 366m
Novice 366m
Masters 5th Grade 366m
Free For All 366m
Graded Races as required.

The Sky Racing timeslot on Sunday 1 March has been transferred to the Townsville Greyhound Racing Club. The first race is scheduled for approximately 11am.
The program for Townsville on Sunday 1 March is as follows:
Maiden 380m
Novice 380m
Masters 5th Grade 380m
Best 8 380m
4th/5th Grade 498m
Graded races as required
Nominations close on Thursday 27 February at 9.30am.
Due to the early start, scratchings close on Saturday morning (29 February) at 8.30am.
For more information please contact Racing Queensland on 1800851155.
🛑ATTENTION🛑(as at Monday 17.2.20)
Racing Queensland advises new dates for the Listed Capalaba Cup.

Heats Sunday 22 March 2020
Final Sunday 29 March 2020

The Capalaba Cup Final carries total prizemoney of $37,500.
The Bob Vernon Memorial Maiden will also be programmed on these dates.
For more information please contact Racing Queensland on 07 3869 9407.
There will be NO TRIALS until the Track is ready - Please check website and Facebook for updates - We will advise when Trials resume.
Thank you for your understanding 
📣 Capalaba Trials
We Trial on Wednesday's & Saturday's, you MUST book a trial via www.ontheclock.com.au (if you miss out on a booking, you may possibly Trial in a field) It is common courtesy to book so we know to expect you.

Thank you
Club Committee

PLEASE NOTE
We do not Trial on Public Holidays
Please use "On The Clock" to book your Wednesday Trials - It's the best way to book a Trial at Capalaba as our office phone is often unattended.
Help us by booking your trials online - Click the link to sign up, all you need is an email address. If Trials have to be cancelled due to weather or track issues we can advise via text message.
Capalaba Trial Prices
Member Solo                        $10
Member 2 or More              $15
Non Member Solo                $15
Non Member 2 or More      $20