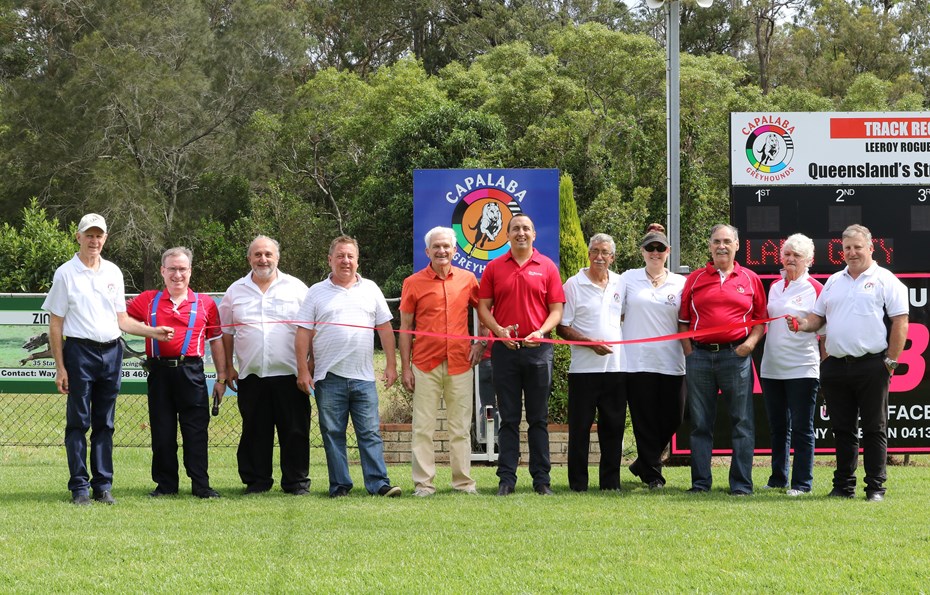 Wednesday 1st February - Trials at Capalaba Greyhound Racing Club
FREE TRIALS - Lure Driver Training Session - Boxes, long slips, short slips
* Capalaba will hold a trial session for Lure Driver Training 6.30am - 10.30am
* All trials driven by trainee Lure Drivers supervised by Captain Cliff
* All trials will be FREE on this day
* This session will be open for www.ontheclock.com.au bookings on Sunday 29.1.23 from 8am - or Call the Club 07 3390 2772 or see Erin at the Bar on Race Day Sunday.

Thank you for your help 🌹
-
Capalaba News 6.1.23
The Capalaba Club would like to welcome George Clegg onto the Capalaba Committee / Board
We would like to thank out going Commitee / Board Member Chris Georgiou for all of his volunteer time and effort over the years, very appreciated !! The Capalaba Club wishes Chris & Phen all the best for the future.

Thank you
Dec & Jan at Capalaba 
Capalaba Flood Raffle 2022 Results

Draw streamed live on our FB page 26.6.22

Winners - 🥳

1. Ticket 125 Rhonda Essery - My Redeemer
2. Ticket 165 David Bindley - Mr Pooch Pet Transport
3. Ticket 195 Rick O'Donnell - Christo Bale
4. Ticket 31 Ashley Walsh - Tigerlong Tonk
5. Ticket 184 Jeff Cumming - Federal Morgan
6. Ticket 39 Hubert Esser - Greyhound Products Direct Voucher
7. Ticket 67 Kerry Hoggan - Hidez Body Suit
8. Ticket 190 Shane Armstrong - Stagger
9. Ticket 176 Neil Catchpole - 13 Week Rearing

We would like to thank everyone who purchased raffle tickets for a great cause. Massive thanks to the generous trainers and suppliers who donated the prizes and to Darrell Leathan for making all the arrangements 🌹🌹🌹
___________________________